Pathology Residency
The St. Luke's-Roosevelt Hospital Center (SLRHC), in collaboration with Beth Israel Medical Center (BIMC) offers a concentrated 4-year program, accredited by the Accreditation Council for Graduate Medical Education (ACGME), which provides training in clinically-oriented diagnostic Anatomic and Clinical...
Read More
Message from our Director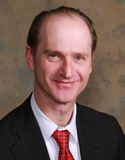 "The ACGME-accredited Pathology Residency Program at Mount Sinai St. Luke's-Roosevelt and Beth Israel Medical Centers offers comprehensive training in Anatomical and Clinical Pathology. We have highly dedicated faculty with a wide variety of interests and expertise in the discipline who are motivated to teach and help prepare our trainees for a successful career. With access to three large hospital facilities in New York City-Manhattan, residents in our program are exposed to a vast array of pathology cases that ensures broad-based experiential training. In addition, with emphasis on scholarly activities, many of our residents actively publish and present at national meetings, such as CAP, ASCP, USCAP, and AABB. Our program has a long track record of success, including recent recipients of the CAP Resident of the Year and the Arthur Purdy Stout Society awards. As a program, we are indeed proud of our tradition and graduates.
As I welcome you to our residency training program website, I note that it was created by one of our innovative and tech-savvy residents and that you will find useful pathology resources, links, and interesting cases."